If you were an adman with a Fine Arts background, how would you celebrate National Arts Month?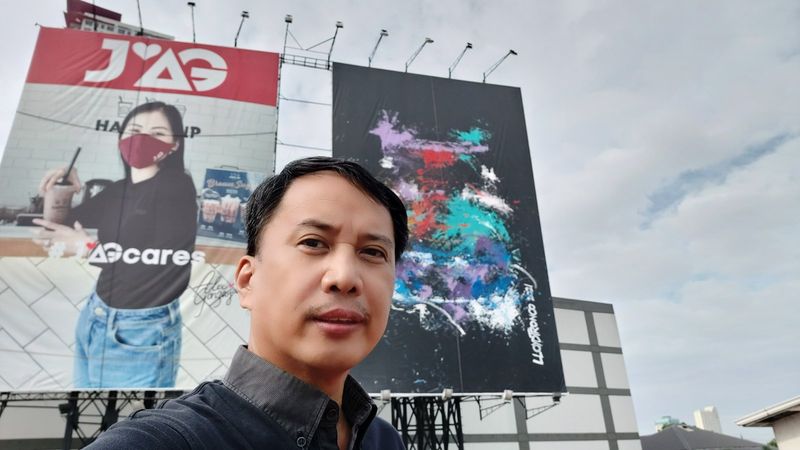 Well, you could create a massive abstract artwork, 62 feet high and 40 feet wide, and since it's too big to fit in a gallery, you could install it on a huge billboard frame somewhere along EDSA.  And because you were also a seasoned and respected professional in the field of outdoor advertising, also known as out-of-home media, you would choose the best location for a billboard which is the EDSA and Ortigas Avenue intersection.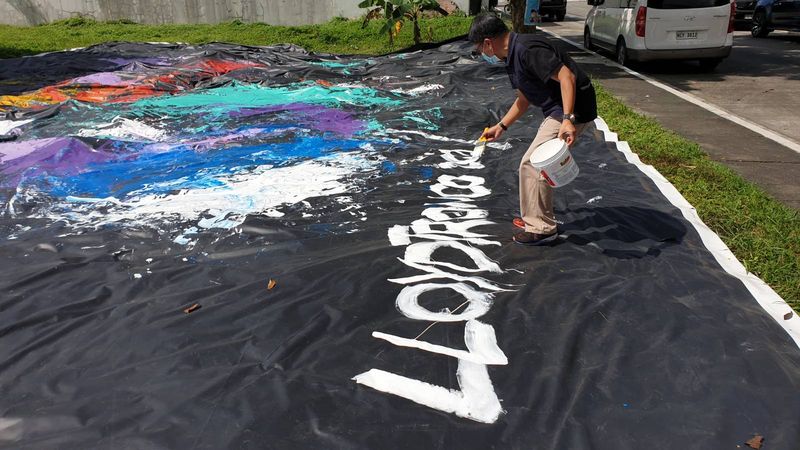 Adman Lloyd Tronco exactly did that. In keeping with Presidential Proclamation No. 663 (signed in 1991) wherein the "disciplines of theatre, dance, music, visual arts, architecture, literature, media arts, and film need to be preserved, enriched" every month of February, Lloyd installed his ginormous artwork titled "Alab ng Sining" along EDSA-Ortigas near the Philippine Overseas Employment Administration (POEA) Building, Barangay Wack-Wack, Greenhills East, Mandaluyong City.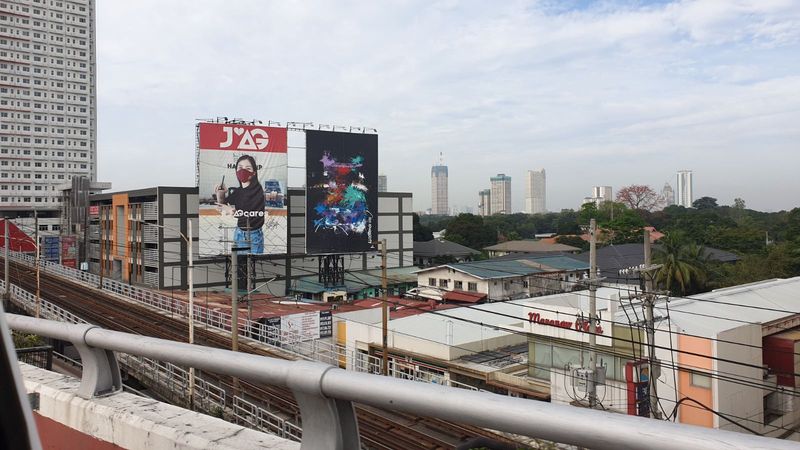 With a surface area of 230 square meters, it required 10 gallons of acrylic paint, with the assistance of 4 people to spread his vinyl canvas and eventually 8 people to install his acrylic-on-vinyl artwork. While the actual implementation and execution was achieved in about a week, the planning and logistical strategy took several months.
Lloyd, in an online interview, says that "the idea though of doing something like this has been in the back of my mind for years because I have been in the outdoor advertising business for the longest time." Lloyd's Bacolod City-based family-owned Tronco Advertising Co., Inc. has been dabbling in billboards for the past 45 years.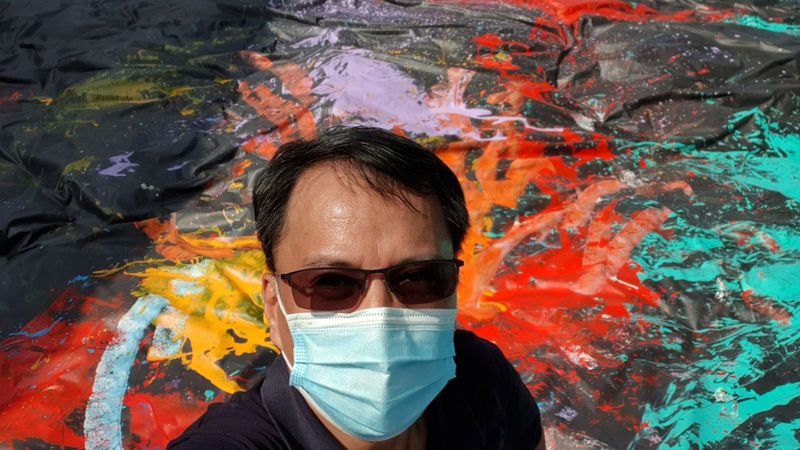 "This is a personal project," Lloyd admits. "I have been an artist by training, as I studied initially at the UP College of Architecture for one semester in 1985. Then, the untimely demise of my dad (who was once a professor at the University of Sto. Tomas in Fine Arts) compelled me to help my mom in the billboard business serving the Visayas and Mindanao. From Architecture, I shifted to Fine Arts at the La Consolacion College of Bacolod."
People can see Lloyd's "Alab ng Sining" along EDSA-Ortigas until the March 14, 2021.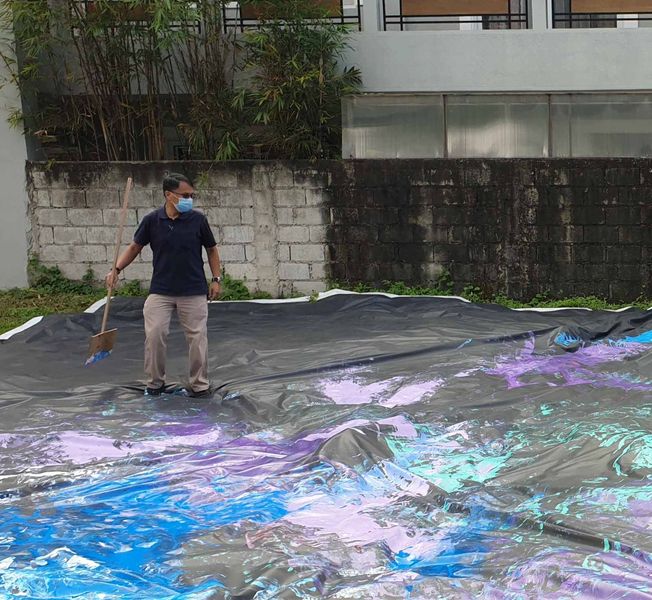 Timeline
A week before graduation from the Philippine Science High School in March of 1985, my teacher in Art Appreciation tasked me to do a mural on the PSHS grandstand.  I did that together with a classmate who worked on his mural.  Both of us were recipients of the Imelda Marcos award for Excellence in Art.  The tow murals served as the backdrop for the commencement exercises.
Moving on to college, the only course I applied for was BS Architecture.  I applied in UST and UP.  I passed both but decided to study in UP.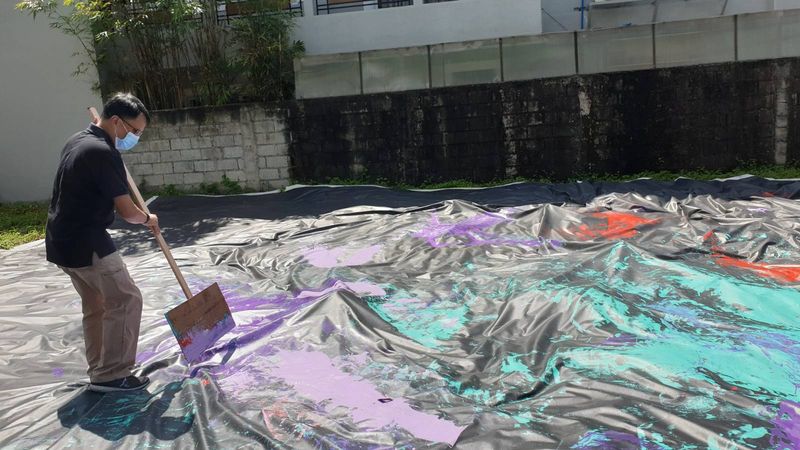 I was still in UP Architecture as a freshman when on the eve of my finals, my dad passed away. I went home to Bacolod for the funeral and finally moved there, shifting from Archi in UP to Fine Arts major in Advertising.
I took up Fine Arts in La Consolacion College Bacolod.
While studying I was helping out my mom in the outdoor advertising business my dad left us which is called, Tronco Advertising co., Inc., a leader in billboards and outdoor advertising in the Visayas and Mindanao.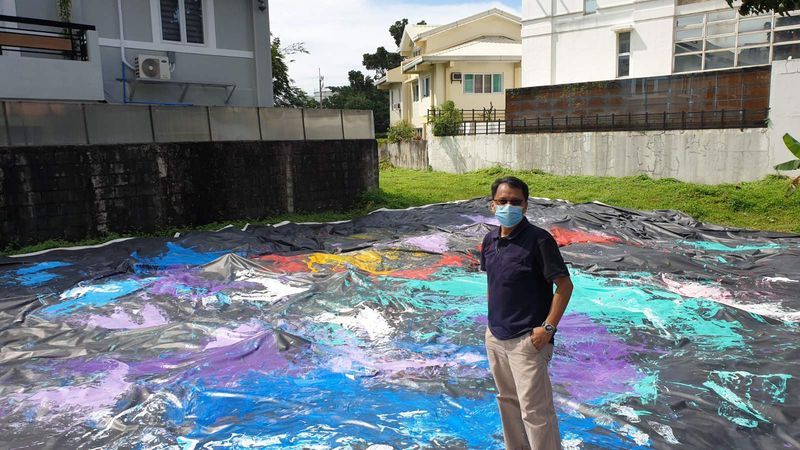 By 1994 I took over the business fully.
I ran Tronco Advertising until 2001 when McCann-Erickson Philippines invited me to join them as a Media Strategist handling the agency's billboard and out-of-home media requirements. Clients included Coke, Globe, Mastercard, San Miguel, Philip Morris, Johnson and Johnson, etc.
I stayed with McCann for 4 years.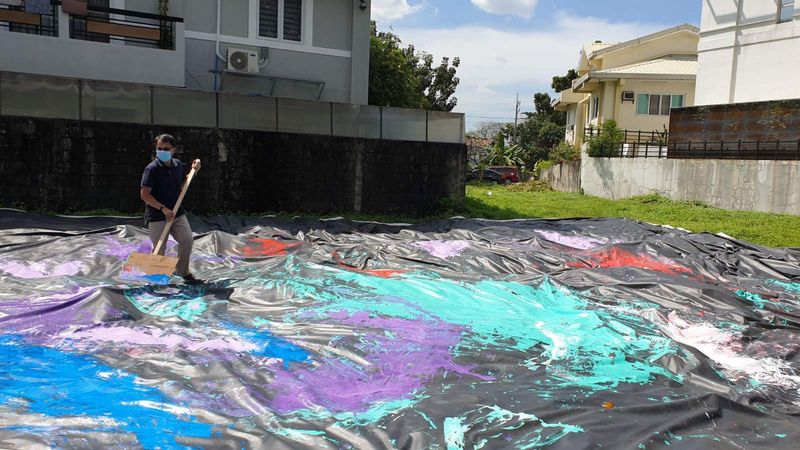 I left in 2005 and opened up my SME sized media placement agency in 2005, and also did consulting work.
Last October, I closed the business I started in 2005 signalling a shift from outdoor advertising to art.
I can still do consulting work, but hope to spend more time in art from hereon.
***
The man behind the largest art painting displayed along edsa-ortigas, contemporary artist Lloyd Tronco defy himself to explore new beginnings in abstract field.
His artwork story inspired by the pandemic time year 2020, who is Lloyd Tronco?
Lloyd Tronco is a MediaMan who littered metro manila with large print billboard, an entrepreneur, advertising and graphic design business, artist and a writer to his blog.
Ang istorya ng buhay ni Lloyd Tronco ay makulay simula sa kanyang pagkabata, he traveled Manila-Bacolod, Bacolod-Manila and pandemic stopped this kind of routine just like anybody else.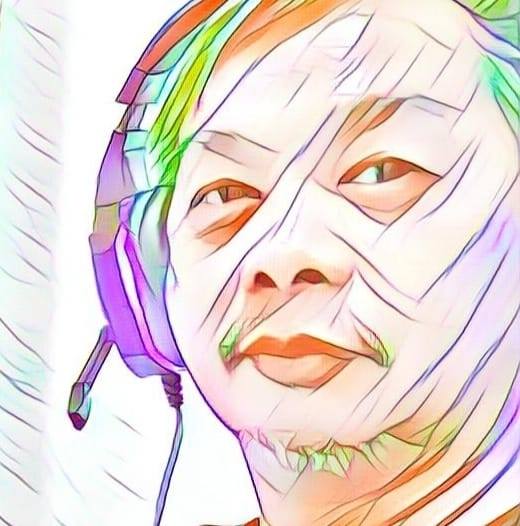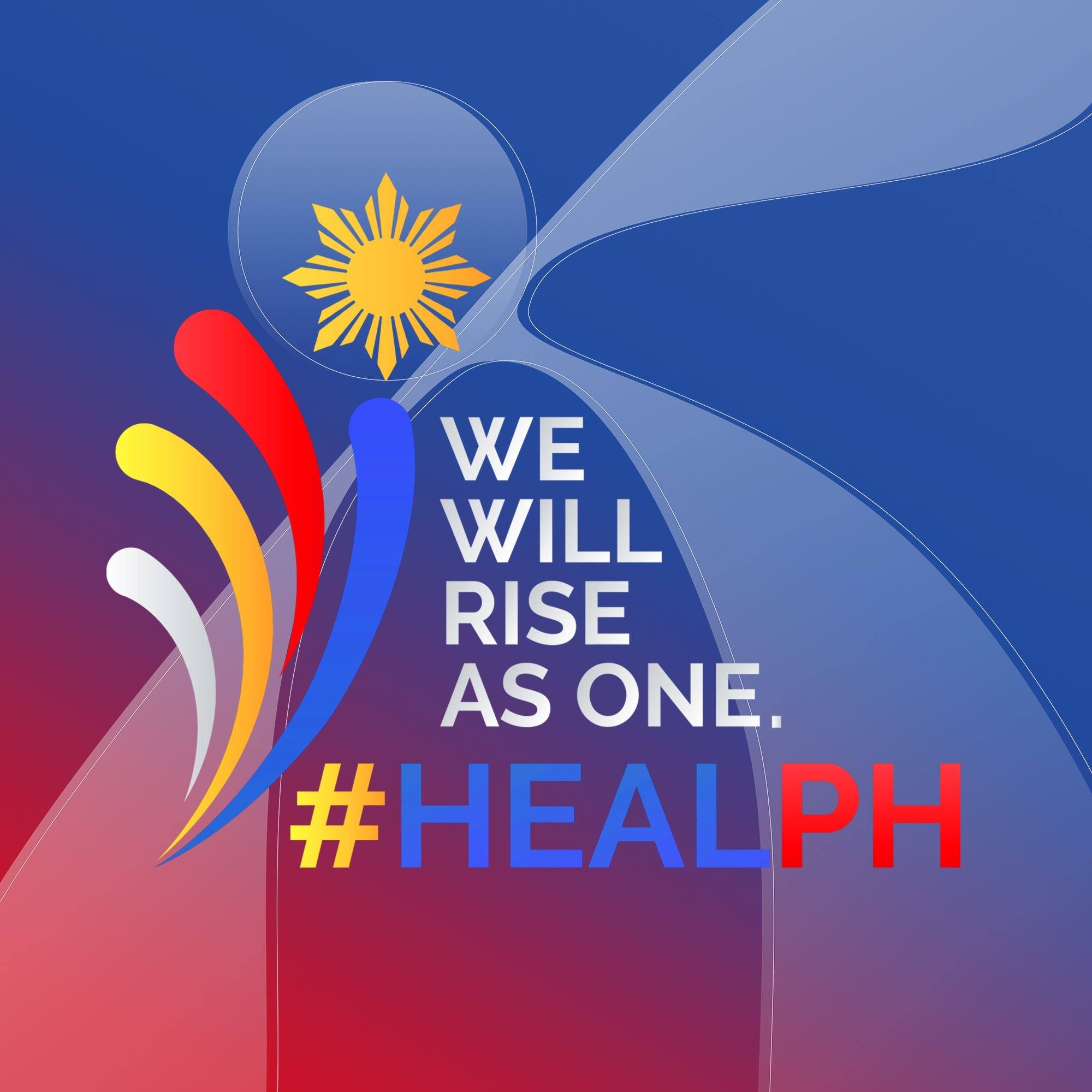 #LarawanAtKape #LarawanAtKapeNet #LloydTronco