Feeling stingky when you perspire? Don't sweat it! Nico Bolzico and Alex Gonzaga puts New Downy Sports to an Extreme Freshness Challenge
More and more filipinos are living in an active lifestyle, and getting into various sports and outdoor activities. The Philippines being tropical and humid in nature-it is very challenging to remain smelling fresh all day. Some even shy away from extreme physical activity because of fears that they won't smell good from all the sweating.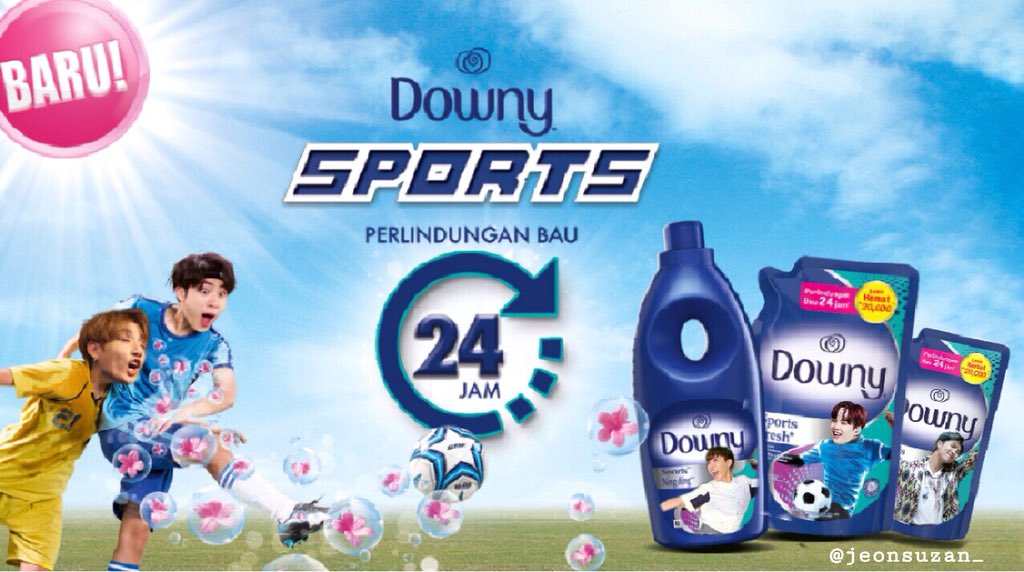 But don't sweat it! Downy, the world's best-selling fabric enhancer, recently launched the New Downy Sports-the first and only fabric enhancer in the world 24hrs odor protection technology for your clothes. It is designed to provide active individuals engaged in extreme physical activities the confidence of a long-lasting refreshing scent even on sweaty days.
Providing that smelling fresh and feeling great can be possible despite prolonged physical activities, Downy Sports recently held the 24h All-Star freshness challenge. An afternoon of intense basketball games pitting celebrity-led teams headed by actress and vlogger Alex Gonzaga, as well as soccer player and fitness enthusiast Nico Bolzico.
Downy Sports' extreme malodor protection is expected to benefit millions of filipinos who want to continue living an active lifestyle with the confidence of having 24hrs odor protection, even through sweat.
Don't sweat the small stuff. Make the most of an active lifestyle as you stay fresh and confident with downy.
Downy Sports is now available in all major retailers nationwide, and online via shopee at https://shopee.ph/pghomecareofficialstore. Learn more by visiting http://www.facebook.com/DownyPhilippines
***
Facebook.com/TechupdateAsia
Facebook.com/LarawanAKape
Facebook.com/AutoBat
#TechUpdateAsia #LarwanAtKape #HuaweiMate10 #DwnySports
#DownySports #24hrFreshness