New samsung galaxy watch5 pro…
From Samsung Galaxy A04s paired with Samsung Galaxy Watch5 Pro is a easy way to collaborate your health monitoring app, in this way ECG, water intake, number of calories burned, stress level monitoring, sleep monitoring and other are easy way to do with the new samsung galaxy watch5 pro.
The new Samsung Galaxy Watch5 Pro has a embosed bezzel to protect the screen display, and guide to your application menu.
Is see galaxy watch5 pro as sports pro watch that can use to your sports activies such running, mountain bike, wakeboarding and the like which i do these kind of sports with my family. the other way i see it as daily lifestyle acyivities such scheduled meeting reminders, message notification from your sms, fm messenger, viber and telegram.
A little bit of technical facts that embosed bezzel is use to guide your finger when rotating/scanning watch application menu. Buttons are your guide for your health application such as water intake, body temperature, number of walks and the like. Strap lock highly recommended to fit the size of your wrist and more accurate easy to slide in and out.
This is my favourite part when i do trail biking, cycle around to galaxy5 pro and you'll find the route tracking feature to map out your trail bike activities or even city ride to your referrence and not getting lost, but in the event you are lost your galaxy watch5 pro is yur referrence for tracking your trai route.
Lets talk about battery, smart watch battery will last long compare traditional sports watch, samsung galaxy watch5 pro play differently that depends to your sports or lifestyle activities. if you are a hard user msung galaxy watch5 pro will last only for a few days, but on daily lifestyle activity it will last your about a week or so.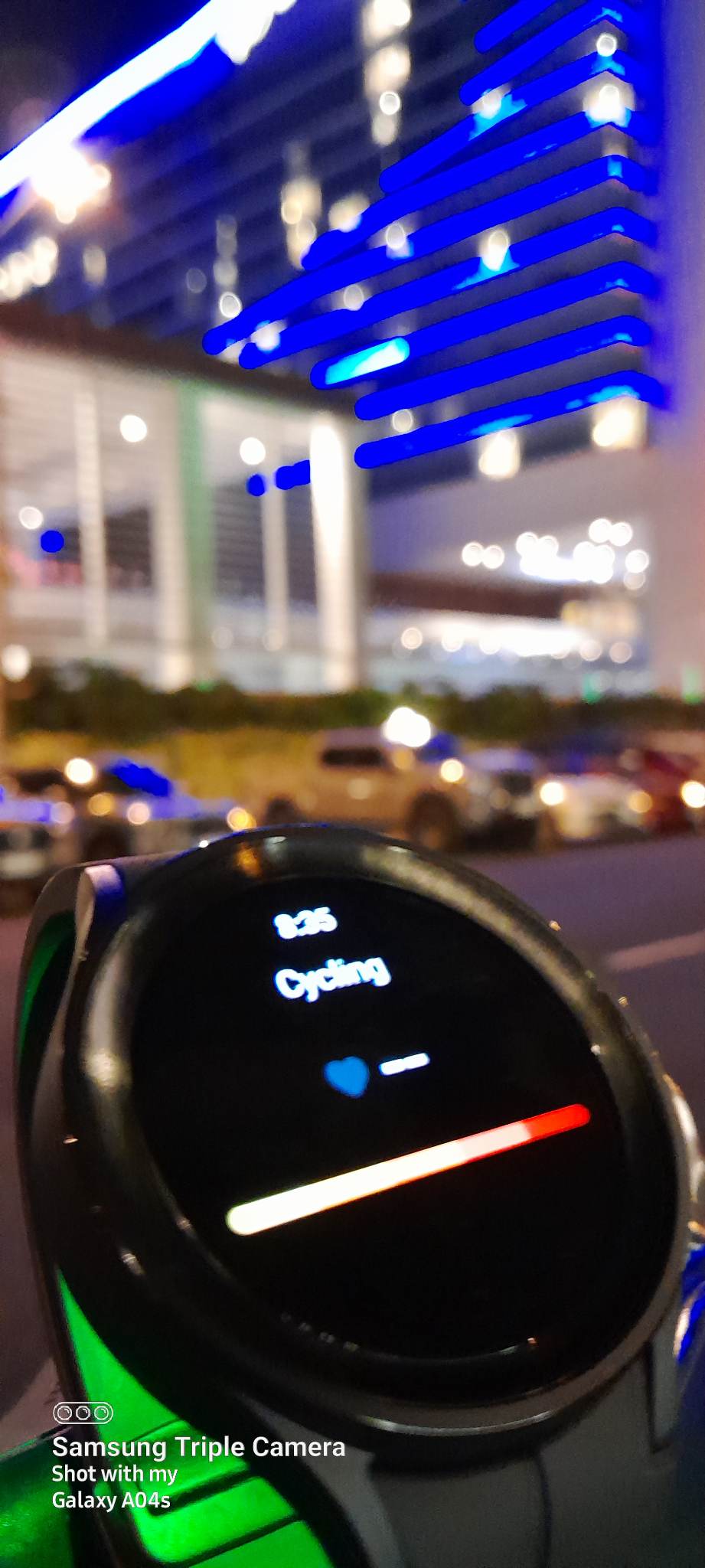 With my samsung galaxy watch5 pro partner with my health monitoring not just biking but also walking. I have nothing more so say about watch5 pro, its not about an ordinary smart watch its samsung. 
It's not just a smart watch, it's Samsung Galaxy Watch5 Pro.