Microsoft Azure virtual hackathon to create innovative solutions using artificial intelligence
While avoiding crowded places like schools and workplaces and staying-at-home to avoid coronavirus infection, making innovative projects and solutions can be a unique opportunity at the comfort of your own home.
Technology allows people to connect with each other despite physical distancing and can make lives more comfortable and productive by exactly knowing when the next ride arrives or minimize crop losses in urban farms. Artificial intelligence mimics human behavior and thinking, while cloud computing allows access to system resources and data storage without owning and managing expensive servers. Combining AI with the cloud enables developers and engineers to use and access cutting-edge technologies and resources to solve complex problems affecting people and society.
Microsoft, ride-hailing app Grab, and the United Nations Development Programme partner with AngelHack to bring together talented developers, engineers, designers, technologists, and entrepreneurs to solve real-world business challenges from the Asia-Pacific region. This free "virtual" hackathon enables teams to collaborate online and use Azure technologies like computer vision and natural language processing to create innovative and transformative solutions.
"We are teaming up with Microsoft to organize this virtual hackathon to engage our talented developers community across APAC to code for a meaningful cause. We are excited about what our community will innovate," according to Asia-Pacific regional manager Jasmine Nguyen of AngelHack.
https://www.youtube.com/watch?v=hiJyShT2zoM
Surface tablets, job opportunities, visit to Singapore, and $ 3,000 are waiting for those who will create best applications and solutions.
This virtual hackathon is open for residents in Singapore, Korea, New Zealand, Thailand, Vietnam, Indonesia, the Philippines, Malaysia, Sri Lanka, Cambodia, Myanmar, Laos, Bangladesh, Maldives, Nepal, or Brunei. Age should be 18 years or older and part of a team up to five participants.
The first phase starts on April 17 until May 17 where ideas has to be formed and, solution design and architecture has to be submitted. Prototypes must be submitted on the second phase on May 25 to June 14 addressing the challenges presented.
Register for free at https://www.msazurevirtualhack.com/ to join the virtual hackathon.
Deadline of registration is on May 17.
This competition is powered by AngelHack. Visit the website at https://angelhack.com/
#AngelHack
About AngelHack
AngelHack is an organization founded with the desire to connect the tech-loving community to make new ideas come true. Within 7 years, AngelHack has been a pioneer in innovative promotion programs, co-organized and helped organize hackathons, digital-based competitions, accelerators, meetups, and ideas developed in more than 20 cities worldwide.
With a diverse community of more than 160,000 programmers, designers and entrepreneurs, AngelHack is a trusted bridge for individuals and groups who want to find innovative solutions. Arriving in Vietnam from January 2019, AngelHack Vietnam has successfully organized two Hackathons in Hanoi & Ho Chi Minh City and opened many new and effective ideas and solutions for sponsors and businesses. The goal of 2019-2020 is to focus on building the community, improving the quality of human resources, and working with other businesses to find new solutions.
www.angelhack.com
info@angelhack.com
https://www.facebook.com/AngelHackHQ
https://www.linkedin.com/company/angelhack/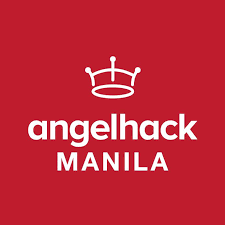 ***

#TechUpdateAsia #LarawanAtKape #LarawanAtKapeNet #AngelHack