Keep Your Ride in Perfect Shape, Consult Your Car Doctor Now We just visited a very special doctor today! But don't panic! We don't have the Corona virus yet (as if waiting to get infected…lol) Part of our day was spent witnessing the launch of a new car care center food hive located in the biggest city in the country.
But don't react with raised eyebrows yet, because it was just a small gathering composed of only 5 bloggers and the Car Doctor team.
We were told we were the first batch, and that there would be other batches soon. Car Doctor is not really a new player since the brand is the result of successfully creating a name in the car care industry under the name XTI Fuel Station existing since 1998.
This is where you take your car for its its needed change oil, ATF lubrication, wheel alignment, wheel camber and all other under-chassis maintenance, all sorts of repairs and other automotive services? With so many services they are offering, it's more like pampering your car.
Check out the top-of-the-line equipment available at the Car Doctor and The Food Hive to offer faster, convenient and more reliable services. These are matched by the best auto expert professionals that are TESDA Certification and well-equipped with the years of knowledge to ensure you get the best service for your car(s).
They also have plenty of parking spaces available for inquiring customers, and when you're availing of their services, they have 6 bays: 2 for lubrication and 2 for wheel alignment and under-chassis maintenance, and the last 2 for mechanical works.
Before entering their Customers Lounge, we were required to undergo the standard health and safety protocols – foot bath to disinfect your shoes or sandals, alcohol or sanitizer for your hands and the temperature checker to see how hot or cool you are…lol
The Car Doctor and The Food Hive team gave us an overview of the establishment and services I've at the second floor of their Customers Lounge where we were treated to milk teas from Tea 101 located at the ground floor.
The Customers Lounge has free Wi-Fi Internet access, Netflix and music. Maybe we could ask for a console gaming station soon. If that happens, I would be frequenting this place. After the talk, we proceeded downstairs towards their bays where their head mechanics showed us the different equipment they have. The tour took around 25 minutes since they do have a lot of equipment to help them automate with ease their tasks in maintaining and pampering your vehicle.
Here are some of the equipment they have: Imaging tire changer, wheel aligner Wheel balancer ATF dialysis, spring compression and too many to mention all We were pretty much amazed with all the modern technology including digital and electronics gadgets that they use. There were monitors, tablets and even Bluetooth connectivity between OBD port to LAUNCH Tablet for your computer box reading that help them guarantee your precious car is in good hands.
Here are the services they offer: Wheel balancing, Tire repair, Rust proofing, Aircon repair, Electrical repair, Mechanical repair, Break Cleaning, Suspension, Under-chassis repair, Engine Tune-ups, Computer box scan, Nitrogen air for tires – which is provided for free for every wheel alignment They also offer minor windshield crack repair and paint less dent repair.
Then there's also interior steam sanitizing and detailing. As expected they have other items available for sale to their customers so they are like a one-stop-shop for all your car maintenance and repair needs. The latter part of the tour was also interesting part as they showed us a sort of powerbank type for cars that can help you jump-start your car when your battery fails. Two types of jump-start battery for gasoline and diesel engines.
For diesel engines, you'll need to purchase the bigger and almost double in amperes so it would be capable to jump-start your car, and at the same time it can be used to charge up your devices like smartphones and tablets. You could also dine while waiting for your car to get "cured" and pampered. Just like us, we were served milk tea, laksa noodles and pork humba since food kiosks are available downstairs including one managed by Celebrity Chef Myke Tatung.
Car Doctor Chief Mechanic Daniel

Had a chance to to know more about Car Doctor Services… Chief Mechanic Daniel discussed more of their equipments and how to take care of your car.This Car Doctor Chief Mechanic Daniel is skilled enough to feed you about how to take care of your car with all the latest equipment they have.#HuaweiMate10 #LarawanAtKape #LarawanAtKapeNet #consultyourcardoctornow Car Doctor and The Food Hive Jeffrey Rusios AutoBat LarawanatKape.net #JDRMarketing John Cueto

Posted by Larawan@Kape on Sunday, August 23, 2020
For your call of nature needs, their restrooms and wash area are clean and orderly. They also provide tissues at the wash areas so you could dry your hands. Just hoping they could maintain these facilities even after a few months of constant use. What else could you ask for?
The Car Doctor's diagnosis? The prescription says you need to visit them soon….as in now! The Car Doctor and the Food Hive is located at #80 Visayas Avenue, Quezon City. Check out their Facebook page for more details of the services they provide, and the upcoming food treats they will soon offer. You'll be glad to know that they are open everyday as early as 7am up to late 7pm, 7 days a week.
This community quarantine is your opportunity to become more productive by treating your car to the much needed services it needs rather than keeping it quarantined with you.
VIP Cards are free to all PMS services, your vip card are entitle for discount to all car services, car parts and accessories.
Keeping your car in good condition with Car Doctor Services, gives you confident in driving. Car Doctor machines, tools and equipment are passed the European certification.
***
intro video before we get in to the vicinity of Car Doctor here at #80 Visayas Avenue, Quezon City…
Car Doctor is a car care services under the name XT1 Fuel Station.#HuaweiMate10 #LarawanAtKape #LarawanAtKapeNet #consultyourcardoctornow @Car Doctor and The Food Hive Jeffrey Rusios #JDRMarketing #TEA101 #NagKapeNaBaKayo Wazzup Pilipinas Ross Flores Del Rosario

Posted by Larawan@Kape on Saturday, August 22, 2020
visit larawanatkape facebook fanpage for more Car Doctor photo and video;
https://www.facebook.com/LarawanAtKape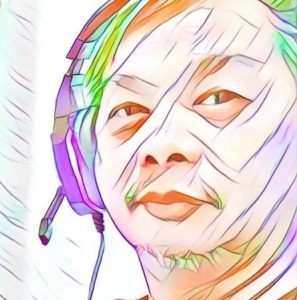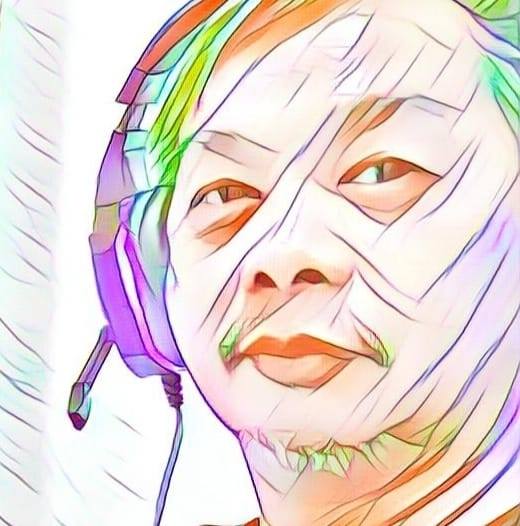 #LarawanAtKape #LarawanAtKapeNet #CarDoctor #consultyourCarDoctornow