Blockchain-backed digital wallet Coins.ph is making Cash In available in practically every corner of the Philippines with its new partnership with leading payments and remittance network TrueMoney. With an estimated 20,000 TrueMoney Centers which are mostly sari-sari stores nationwide, the partnership makes it more convenient for millions of Coins.ph customers to fund their Coins Wallet so they can enjoy access to digital financial services. This includes prepaid loading for Philippine and international mobile numbers, bill payments, local and international remittances, game credits purchase, online shopping, topping up their RFID and beep card and even buying and selling cryptocurrencies anytime, anywhere.
"Sari-sari stores have always been a part of Filipino culture and lifestyle. These sari-sari stores are now also able to provide digital finance services such as e-wallet cash in, bills payments, and buy load services within their communities. We are always eager to collaborate with businesses like TrueMoney, who are innovative and share our mission of expanding financial inclusivity and empowerment," said Nauman Mustafa, CEO of Coins.ph
"TrueMoney has helped bridge both offline and online financial services in the Philippines. By transforming sari-sari stores and small businesses in barangays into TrueMoney Centers, we can ensure that financial products are more accessible and available to customers. This is why we are excited to be in partnership with Coins.ph, as together, we strengthen efforts to offer innovative products that improve the lives of millions of Filipinos nationwide," said Joseph Ryan Co, President of TrueMoney Philippines.
To cash in to your Coins Wallet through TrueMoney, simply generate a reference number or barcode using the Coins.ph app and present this along with your payment to any TrueMoney Center to complete the transaction. Funds are credited in real time.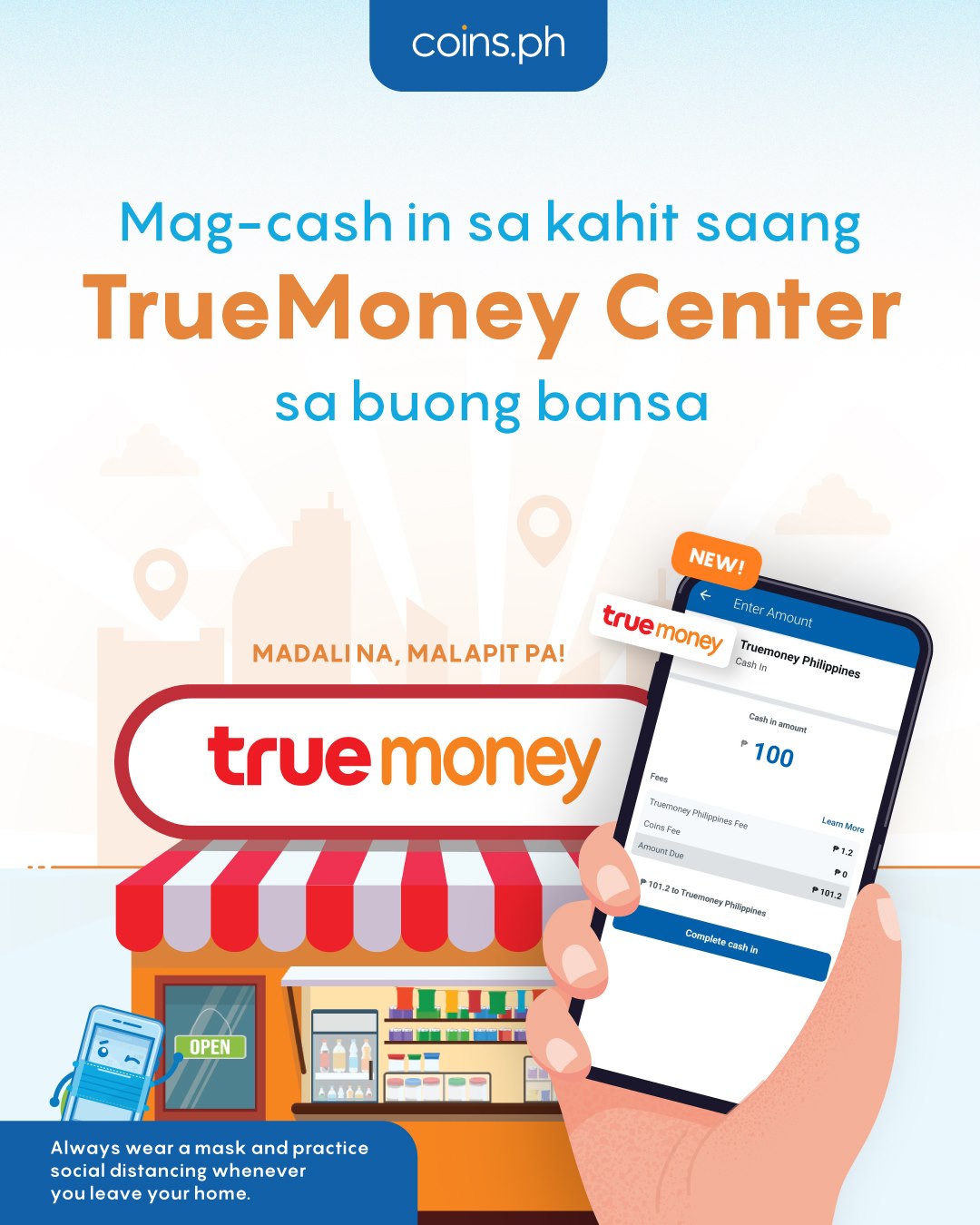 Cash ins   above Php 100 via TrueMoney Centers are subject to a minimal partner fee equal to 1.2% of the transaction value for service maintenance. For more information about Coins.ph, please visit https://coins.ph.
# # #
About Coins.ph
Coins.ph's mission is to make financial services easily accessible to anyone, including those without a bank account, through their mobile phone. Using Coins.ph, customers have access to a mobile wallet and services such as remittances, mobile air-time, bill payments, transportation providers, and digital currency. Coins.ph is regulated by the Bangko Sentral ng Pilipinas (BSP) and is the only blockchain-backed company in Asia to hold both Virtual Currency and Electronic Money Issuer licenses from a central bank.
About TrueMoney
TrueMoney is the largest Fintech company in Southeast Asia which operates under Ascend Money and is a digital finance joint venture of the C.P. Group and Ant Financial. In the Philippines, TrueMoney aims to drive financial inclusion to the masses with affordable services such as International and Domestic Money Padala, eWallet Cash In and Cash Out, Bills Payment, Loading, and Micro Insurance.
Through the years, TrueMoney has grown to have 20,000 partner stores nationwide and these can be found in your neighborhood convenience store, pharmacy, sari-sari store, bakery, and other small businesses.
Today, as TrueMoney expands its reach in the country and all over the world, it continues to be guided by its mission "to enable everyone to access innovative financial services, leading to better lives."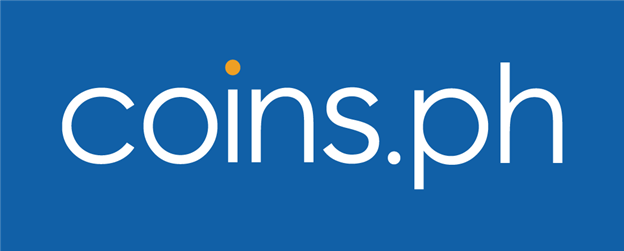 ***