Adopt A Community Pantry Project to institutionalize, sustain community pantries nationwide
The community food banks that sprouted and spread in April to feed hungry communities are ready to go to the next level.
A group of individuals from notable social institutions are in the process of institutionalizing the community pantries to address the unmitigated hunger brought about by the Covid-19 pandemic.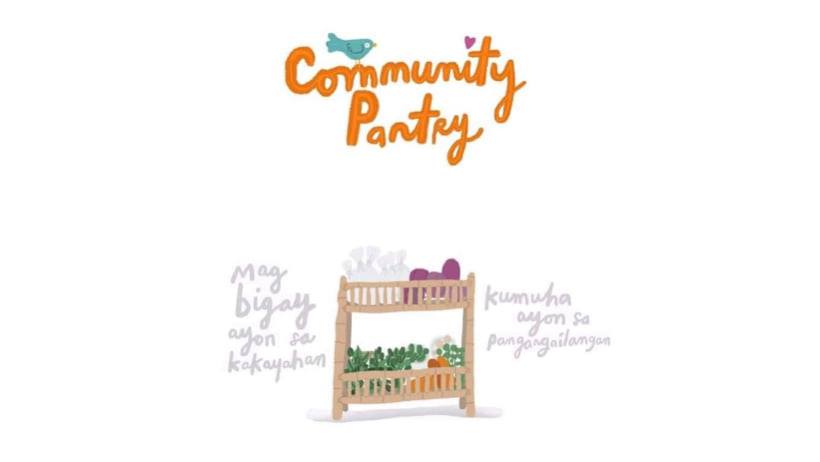 Former Education secretary Bro. Armin Luistro, former Social Welfare Secretary Dinky Soliman, former Cultural Center of the Philippines Chair Emily Abrera, Fr. Tony Labiao, Executive Director of the National Secretariat for Social Action of the Catholic Bishops Conference of the Philippines; Rey Laguda, Philippine Business for Social Progress president; Bobby Calingo, Executive Director of the Peace and Equity Foundation; Mario Deriquito, President of BDO Foundation; Dan Songco, president and CEO of PinoyME Foundation and Yvonne Palomar Castro, organizer of the North Commonwealth Community Pantry have launched the Adopt A Community Pantry Project (ACPP) to ensure that the community pantries continue and expand throughout the country.
Philanthropic individuals, families, groups, civic clubs, and other social and business institutions will be tapped to commit their support in cash or kind, short term or long term, to any of the over 1,300 CPs that provide food and basic necessities to families in hungry communities.
The ACPP has created a financial platform that will connect sponsors to the community pantries and ensure smooth and transparent transactions. The Tanging Yaman Foundation of the Jesuit Province and the De La Salle Brothers, Inc. of the La Salle Brothers will receive the funds while the Community Pantry PH, a support group, will select the beneficiary CPS, coordinate the activities and provide the logistical and technical support. Sponsors may also be connected to their beneficiary CPs to foster greater solidarity.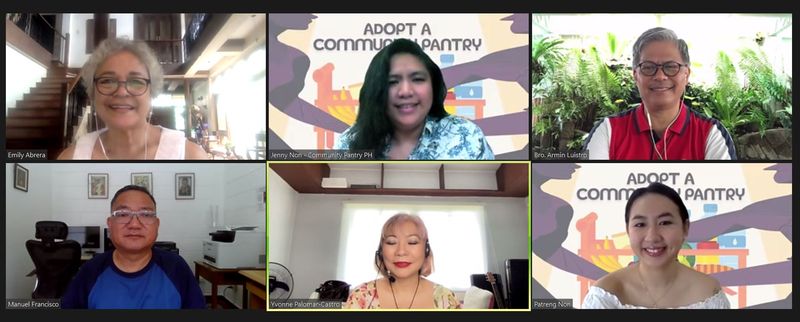 "The very encouraging show of support for community pantries shows that the inherent qualities of caring, sharing, and the bayanihan spirit are very much alive. They need to be harnessed to neutralize the prevailing negativity and political division among citizens. The CPs are already doing excellent work in performing a much-needed social intervention at this time. They are also generating remarkable support from within their community and from many others outside who believe in this cause. This needs to expand and spread throughout the country. It is an inspiring social phenomenon that must be institutionalized because it is what defines us as Filipinos," said Brother Armin Luistro.
Yvonne Palomar Castro said sustaining the community pantry in North Commonwealth is a daily challenge. "We go to sleep every night thinking if we will have enough food to give to the 200 people we have committed to assist daily. Many of them we would see patiently falling in line every day, almost depending on us for their daily subsistence. It makes me wonder where they would get food for their family if we stop operating. The thought that we can alleviate the hunger of a few among the million hungry souls keeps us going."
The group coordinates directly with Community Pantry PH through Jenny Non, sister of Community Panty Maginhawa organizer Patricia Ana Non.
***
Bakit nga ba nagiging issue ang pag tulong sa ating kapwa tao?
Only in the Philippines that when we do Good Samaritan the first thing that came into every Filipino's mind is Political and Campaign.
Helping other's should not have any color or rumors, its just that this is you helping those people have no strength or loosing hope. People around nearby vicinity who have no money to buy food or water to drink, hopeless and no place on their own are in need help.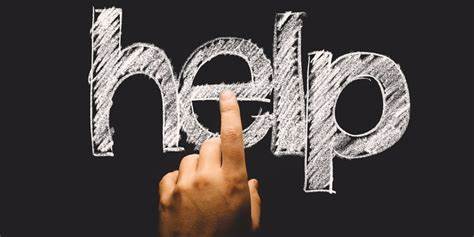 People that we ignore when they ask for penny, kids when they knock on you car window, teenager when they wipe your windshield, we share the same raise who are asking a little help for their food and water. So why not share your blessings to them without any political issues.
Community Pantry birth during Enhance Community Quarantine or ECQ, woman with a good heart without any doubts she starting to share her basket of food to people in need.