GERALD.ph Pioneers Cold-Chain Food Delivery in Metro Manila
Delivers Frozen Goods in −20°C Right to Your Doorstep
Do you need tubs of ice cream for a birthday but don't want to get milk shakes when the delivery arrives? Are you craving for fresh salmon but unsure that what you'd get isn't fresh enough for your grill? Are you anxious your frozen veggies would turn soggy when the courier rings up?
GERALD.ph is here to banish all the fears, uncertainties, and anxieties that surround getting frozen foods delivered right at your doorstep as frozen, cold, and fresh as they were first flash frozen. Only GERALD.ph delivers your favorite foods in −20°C from their freezer to your home!
Dispelling the Fear of Frozen Foods
"People didn't believe in frozen food," started Gerald Egasse, a French food industry veteran whose experience in France and French Africa led him to the Philippines, "but frozen is mostly defrosted food, thawed in transit, then frozen again at home."
Quality is lost from the time of purchase until the product reaches the home kitchen. "Undergoing multiple temperature changes from the market and multiple defrosting robs food of quality," he explained, "worse, when they're stored in less than −20°C." Frozen food begins to deteriorate when temperatures go up, so maintaining its temperature is key: flash freezing at the source and keeping in negative temperature from storage to delivery. Only Gerald.ph does that in the Philippines!
Gerald's Most Recommended Bestsellers
From the Butcher Shop, Gerald recommends lamb leg (bone in), a big chunk of meat perfect for celebrations,  not only on Father's Day on June 20 but also for all of those occasions and holidays where people come together. Available in 2.4-3.2 kilograms, you can get your leg for P1,795 frozen and vacuum-packed from Australia. Great covered in butter and filled with rosemary sprigs before roasting for two hours at 180°C.
Whole salmon fillet (skin on) from the Seafood section is best for grilling with lettuce and roasting with butter and herbs. Rich in omega 3 fatty acids and very good for the heart, each 1.8-2.0 kilograms pack from Chile or Norway costs P1,880. Scallops are so versatile that the Galicians bake it with bread crumbs, ham, and onions; the Japanese serve it in soup or topped on rice; and, the French cook it à la nage in broth flavored with herbs and wine or sautéed, grilled, or broiled in skewers or en brochette.
From the Bakery comes ready-to-bake butter croissant dough in packs of six. For P320, you can enjoy authentic French croissants baked right in the comfort of your home. Watch Gerald bake one on their YouTube channel.
GERALD.ph prides itself in locally sourcing export-quality Philippine mangoes for their P250 per 908 grams pack mango halves – skinless. Seedless, flash frozen, and ready for your smoothies and shakes, mangoes are rich in vitamins C and A. Also Proudly Pinoy, is GERALD.ph mango jam for P149 per 270 grams jar. All natural and home-made, this honeylicious jam is perfect with multigrain bread, yogurt, croissants, bananas, pancakes, milkshakes, and juices!
From the Cheese & Dairy section, and also from the Philippines, is the 500 grams premium mozzarella log. You can melt it in your oven dishes, grate it for your pizza or pasta, pair with white wine, or serve on your cheese platter. At P450, this log is a steal. They also have traditional Italian mozzarella and traditional cherry mozzarella all from the Philippines at P290 per pack of 250 grams
Carrying the Healthy Food stamp from the Seafood section are scallops (roe off) from the US at P799 per 454 grams pack. Excellent as appetizers or as a main dish, these low-fat and high-protein shellfish are also excellent sources of vitamin B12 and zinc.
GERALD.ph also carries two gourmet wild mushrooms considered as culinary delicacies: porcini mushrooms (Cèpes) and chanterelle mushrooms for P1,195 per pack of 500 grams and P750 per pack of 454 grams, respectively. These European mushrooms are not only rich in vitamins and minerals, they're also great for sauteing in butter, grilling or oven-roasting as well as in casseroles, soups, and pasta.
Soon, GERALD.ph will be partnering up with coco producers for its own line of ice creams in choco, cafe, mango, and coco flavors that are plant-based, vegan, and lactose-free.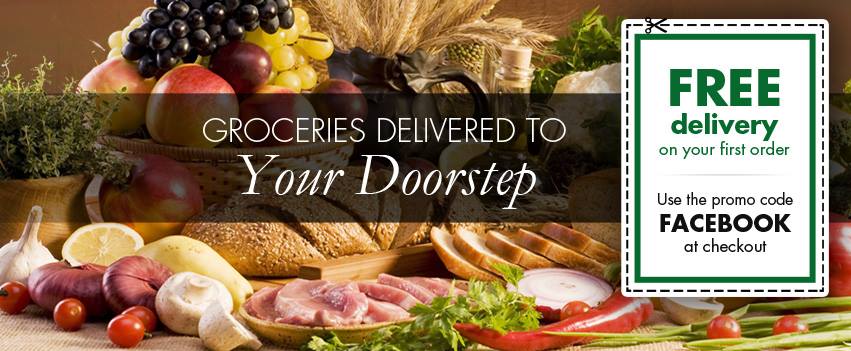 Educational and Interactive Website
GERALD.ph has an interactive website that gives consumers a wide array of products categorized by section (like in a supermarket): Bakery, Butcher Shop, Seafood, Fruits & Vegetables, Cheese & Dairy, Wine Shop; and, by food type (like in a health food store): Gluten-Free, Healthy Food Swaps, Organic & Vegan, Keto & Diabetic Friendly, Supplements, and World Cuisines. The best thing about the website though is that every product page features an encyclopedic wealth of information, including product description, health benefits, cooking instructions, ingredients, place of origin, recipe suggestion, and nutrition facts!
To further increase consumer trust, GERALD.ph has come up with two barometers of quality: product reviews and trust labels. Everyone who has registered an account with GERALD.ph, whether they have purchased a product or have tasted some from friends or as gifts, can submit their product review and rating online. "We read these reviews and take them seriously," he admits, "so we can remove from our inventory products that get bad reviews. All our products should consistently delight customers."
GERALD.ph also makes it easier for consumers to immediately spot the best products through three quality seals. Healthy Food for the healthiest options with no additives, Proudly Pinoy for the highest-quality locally-sourced choices, and Authentic French for products imported from France or made with French ingredients.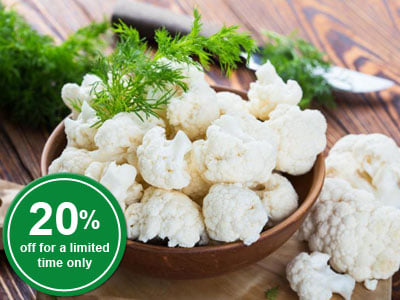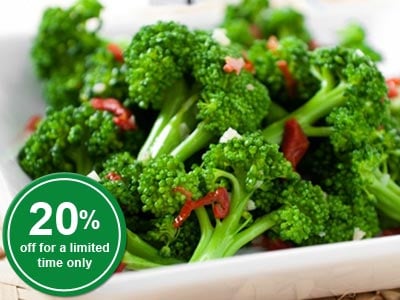 Safe and Clean Online Shopping Alternative
"Unlike when shopping onsite in supermarkets where buyers tend to handle and smell products before buying," Gerald explains, "GERALD.ph assures you of quality products without these risks."
Moreover, buyers engaged in physical shopping in warehouse outlets like S&R "tend to overbuy food stuff, even the fresh ones, most of which just get thawed in transit, go straight into the freezer, and get stored for some time."
GERALD.ph, thus, not only offers the freshest foods flash frozen at the source then transported and stored for consumers' online convenience, but also delivers these prime goods in −20°C right to your doorstep.
"If you order before 3 p.m., you get your goods by refrigerated truck between 8 a.m. and 5 p.m. the following day," he advised. Minimum order is P2,000 plus P90 delivery fee within Metro Manila. "If you order P5,000 and above, delivery is free."
"For same-day delivery, you have to order before 12 noon and pay P250 for a dedicated motorcycle rider to bring you your order in an insulated cooler at −20°C." For the meantime, GERALD.ph only entertains orders within Metro Manila, isn't encouraging pickups, and accepts Gcash.
Future Plans
"We are working to enhance the user experience on our website, improve customer services, and increase product range. We are bringing in new products including an exciting line of specialty pasta, mushroom-based meat and fish substitutes, breaded scallops, burgers, etc." Gerald enthusiastically shared. The new website design should be able to help customers identify if they're shopping frozen, fresh, or dry goods.
"We also plan to partner with restaurants and bakeries for our ready-to-eat meals to allow them to stay in business yet still reach customers who prefer to stay home; but, instead of going to the restaurant, they can have their meals under the GERALD.ph brand and its seal of quality."
GERALD.ph plans to increase its cold storage to an even bigger warehouse to allow the team greater ease and efficiency in picking and organizing as well as dispatching and trucking. In its next phase, the specialty grocery intends to have a chiller to store positive-temperature inventory like salads and fresh veggies. "Arugula, for instance, won't do well in −20°C," he said.
About GERALD.ph
GERALD.ph is a healthy food and gourmet grocery delivery, online deli, and gluten-free food delivery in Metro Manila and around the Philippines. A French and European online specialty store in 2015, catering to a select clientele, GERALD.ph exploded when the pandemic struck in 2020, driving consumers to shop online.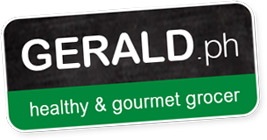 ***