Six Part Invention believe in a calling and make way to sponsor hearing aid to Deaf Mute Friends by creating more concert and music video to entertain us…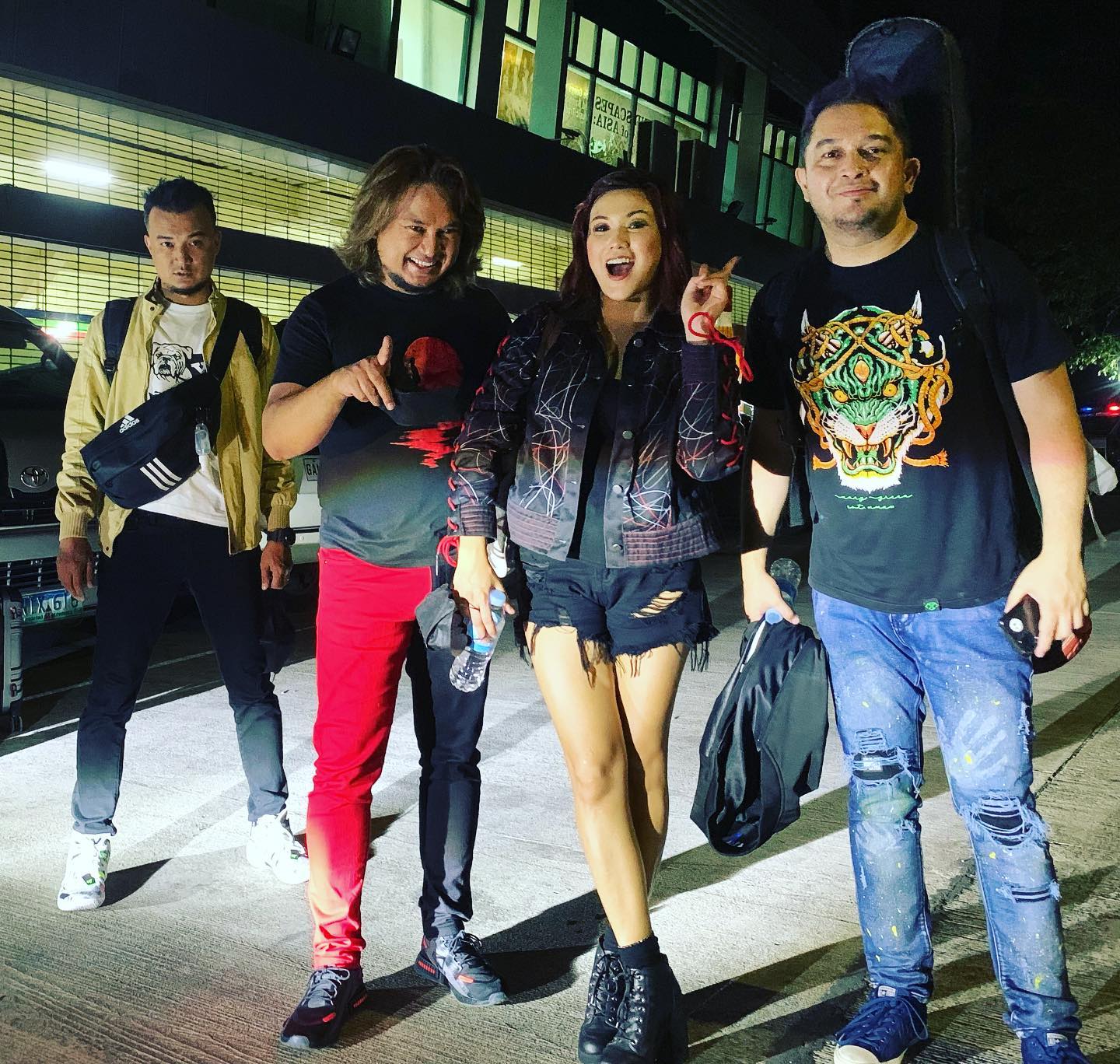 This is how I see our Deaf Mute Friends…para silang nag-uusap sa hangin. I wrote the entire song with them in mind. I was fascinated kung paano sila mag-usap, magsabi na gusto nila ang isang tao, na mahal nila ang isang tao.
Initially I just want a Music Video na ang talents are Deaf Mute. But Team Ripples turned it into something else…ADVOCACY! And thank God that they did!
Maraming salamat TEAM
Ripples Media News and Entertainment
! Direk Arnold Angulo Sulit, Miss Cherry Bustamante Burwell, Jezreel Colangoy, Miro Javornik, Romman Troy Ortiz, Dave Ocampo, Richard Lacorte, Patrick Cruz
***Everytime you Click and Watch our New Video, it gets monetized. Six Part Invention's monetization share will go directly to our DEAF/MUTE ADVOCACY. Help and support us to reach 1,000 pcs. of Hearing Aids. God bless you all!!!***
Dipolog concert is a place to start with to mesmerize the citizens what six part invention can offer to fulfill the mission for Deaf Mute Friends…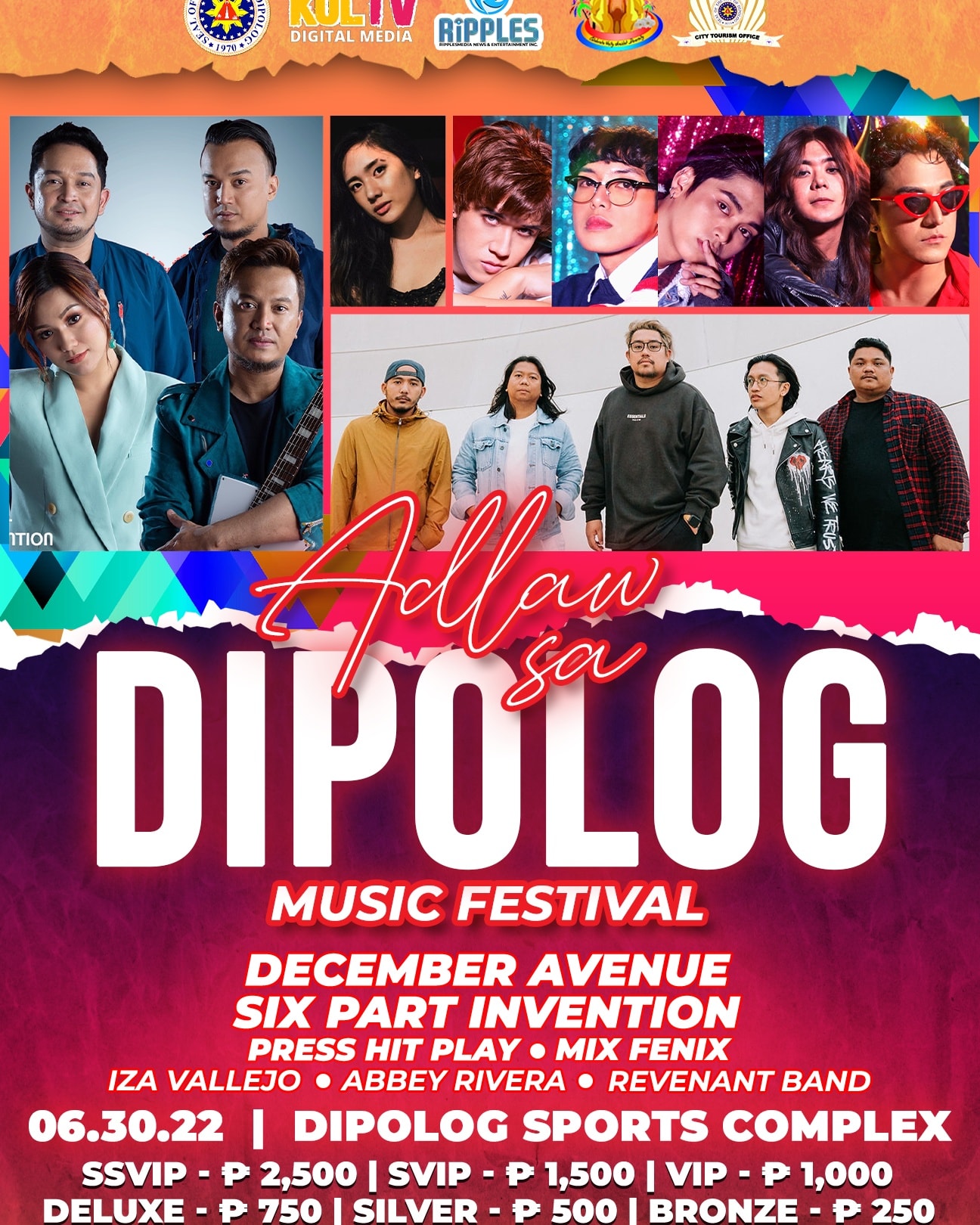 Dipolog! Let's start the party early!
Adlaw Sa Dipolog – Music Festival 2022 will be on June 30, Thursday at Dipolog City Sports Complex
KULTV and RIPPLESMEDIA NEWS AND ENTERTAINMENT INC. in cooperation with DIPOLOG CITY and DIPOLOG CITY TOURISM OFFICE presents
ADLAW SA DIPOLOG
Featuring: December Avenue, Six Part Invention, Press Hit Play, Mix Fenix together with our very own Iza Vallejo, Abbey Rivera, The Revenant Band, and the winner of P'gsalabuk Singing Idol.
Stay tuned and message Adlaw Sa Dipolog – Music Festival 2022 for the ticket details!
#Dipolog #PgsalabukFestival #exploredipolog #zamboanga #zamboangadelnorte #decemberavenue #sixpartinvention #presshitplay #mixfenix #abbyrivera #izavallejo #revenantband
See less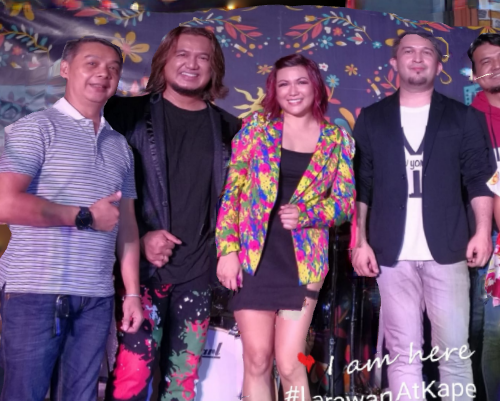 SEE YOU ALL IN DIPOLOG…