Lenovo Legion turns up the heat at ESGS 2019
Quest for the Legion of Champions Philippine team culminates
Global technology and innovation leader Lenovo, through its gaming line Legion, took the spotlight at the 2019 Electronic Sports and Gaming Summit (ESGS) held recently at the SMX Convention Center in Pasay City. It was a three-day showcase of the latest top-of-the-line Legion gaming hardware, with pulse-pounding Legion of Champions (LoC) action plus an appearance by Lenovo brand ambassador Megan Young.
All eyes were on the Lenovo booth as Legion hosted the LoC Philippines qualifying tournament finals with a prize pool of PHP 100,000. The winning team will represent the country in the upcoming LoC Series IV to be held in Bangkok, Thailand this December.
LoC IV, Lenovo's flagship Asia Pacific esports competition in partnership with Intel, will bring together the top gamers from 12 markets in the region, with Australia and New Zealand joining for the first time, to face-off in an intense international Grand Finals showdown. The competition will introduce two new crowd-favorite games: Player Unknown's Battlegrounds (PUBG) and Counter-Strike: Global Offensive (CS:GO), as well as LoC's first ever all-female tournament, Legion of Valkyries (LoV).
"As the Philippines continues its growth path in gaming and esports, we at Lenovo, through the Legion brand, commit to support by continuously innovating and providing the tools that will help maximize Filipino gamers' potential in this arena and allow them to compete alongside the best in the world," said Lenovo Philippines Country General Manager Michael Ngan.
With the promise of a bigger and better LoC this year in tow, Legion wanted to equip and further inspire gamers with its showcase of some of its latest gaming hardware available in the Philippines in its booth at ESGS and during its presentation on the main stage. Attendees were able to battle it out with one another while using the Legion Y740, Legion Y540, and more during the whole three-day gaming summit. Moreover, those who visited the Lenovo booth came home with free Legion merchandise and even a Legion mouse worth PHP 1,995 and a Legion keyboard worth PHP 2,995.
To further pump up the summit crowd, Legion brought in iconic rock band Chicosci for a musical set, and also hosted mini gaming tournaments on its booth featuring online celebrities including the newest Lenovo brand ambassador, Megan Young, a self-confessed casual gamer.
"As part of our commitment of bringing the best Lenovo products to Filipinos, one of our major goals is to let people see and experience the savage and stylish Legion devices firsthand. Our goal at ESGS 2019 is to immerse the community further by providing in-depth engagement with our products, both personally and seeing them in action through our Legion of Champions IV qualifying tournament," Ngan said.
###
Lenovo at ESGS 2019
An official exhibitor at the 2019 Electronic Sports and Gaming Summit, Lenovo Legion put on a dazzling display for the crowd by presenting pulse-pounding League of Legends action, gaming giveaways, and a chance to meet and greet brand ambassador and Miss World 2013 Megan Young. In photo: Lenovo Philippines Country General Manager Michael Ngan with Megan Young.
The powerful and portable Legion T530 gaming PC was used by the teams competing at the finals of the Legion of Champions Philippine qualifying tournament.
Local online personalities flocked to Lenovo Legion's booth at ESGS 2019 to the delight of the crowd.
Online personalities were also able to duke it out at Lenovo Legion's booth during an exhibition showmatch.
Lenovo brought in iconic rock band Chicosci to pump up the ESGS 2019 crowd.
Attendees of ESGS 2019 showed their A-game using Legion's newest gaming beasts Legion Y740 and Legion Y540.
About Lenovo
Lenovo (HKSE: 992) (ADR: LNVGY) is a US$45 billion Fortune 500 company with a vision to become the global leader in Intelligent Transformation through smart devices and infrastructure that creates the best user experience. Lenovo manufactures one of the world's widest portfolio of connected products, including smartphones (Motorola), tablets, PCs (Thinkpad, Yoga, Lenovo Legion) and workstations as well as AR/VR devices and smart home/office solutions. Lenovo's next generation data center solutions (ThinkSystem, ThinkAgile) are creating the capacity and computing power for the connections that are changing business and society. Lenovo works to inspire the different in everyone and build a smarter future where everyone thrives. Follow us on LinkedIn, Facebook, Twitter, Instagram, Weibo, or visit us at http://www.lenovo.com/.
For a recap of Lenovo Legion at ESGS 2019, visit the official Facebook pages at https://www.facebook.com/lenovophilippines/ and https://www.facebook.com/LegionPH/.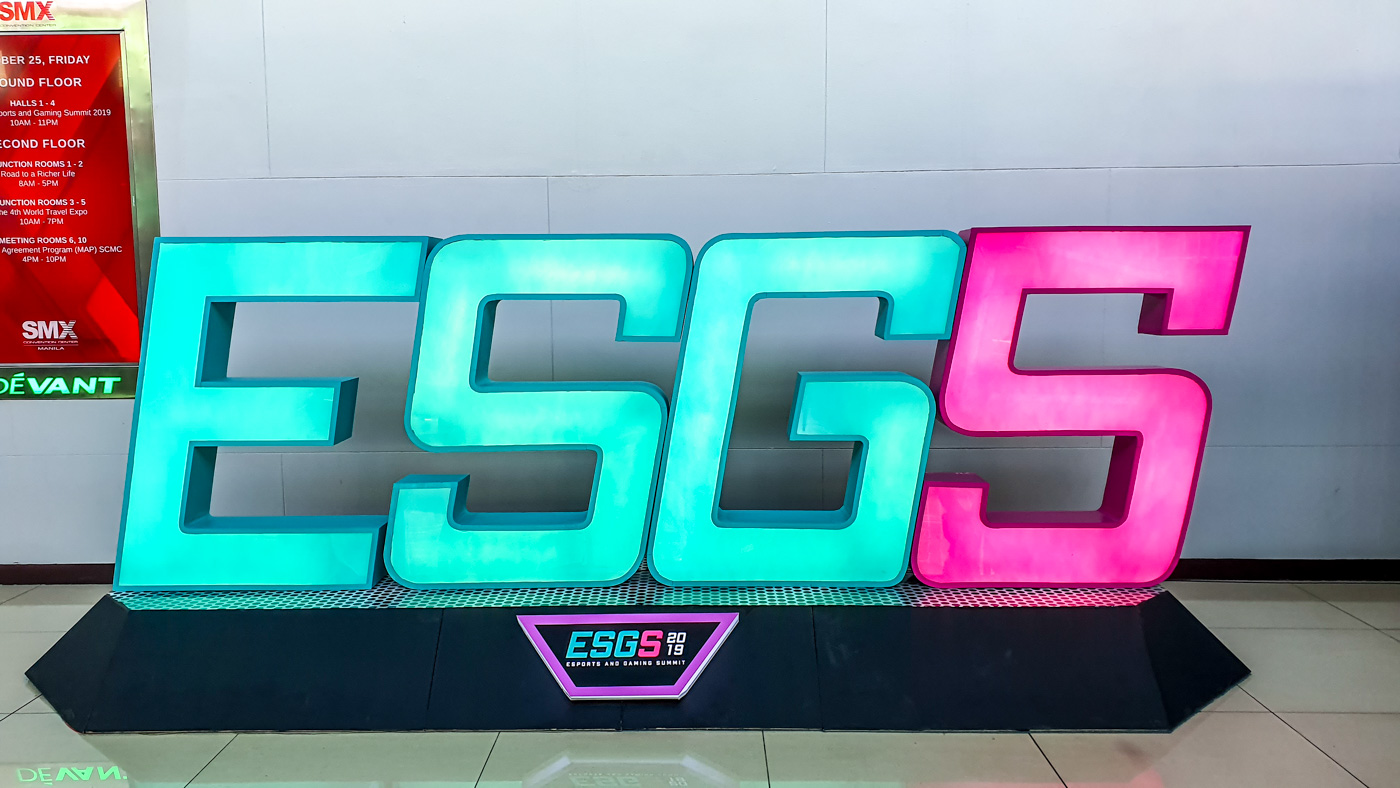 ***
#LarawanAtKape #LarawanAtKapeNet #LenovoPh #ESGS