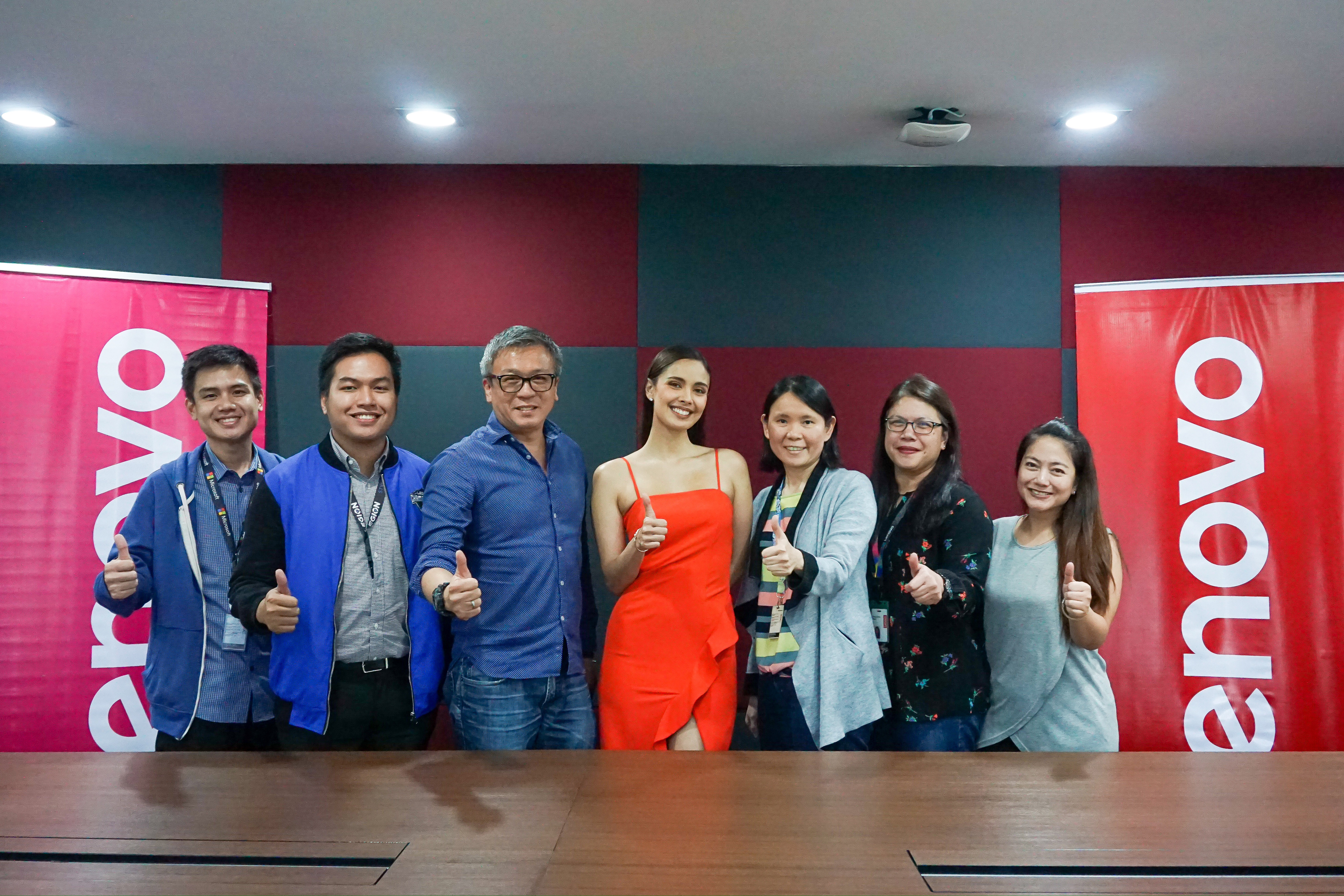 Megan Young with Lenovo executives
MISS WORLD MEGAN YOUNG, NOW THE FACE OF LENOVO. Actress, model, and Miss World 2013 Megan Young has just been named the official brand ambassador of global technology leader Lenovo. Known as a techie and online game streamer, Young will get to treat her fans to exclusive content and special appearances at Lenovo's events. IN PHOTO FROM LEFT TO RIGHT: Lenovo Philippines' Joey Nocom, Consumer Product Manager for YOGA & IdeaPad; Tristan Gonzales, Consumer Product Manager for Legion & IdeaCentre; Michael Ngan, Country General Manager; Megan Young, Brand Ambassador; Sally Yu, Consumer Segment Lead; Anna Abola, Marketing Communications Manager; Mutya Syling, Operations Lead.
Actress, model, host, Miss World 2013, and now, the newest face of global technology brand Lenovo. Yes, Megan Young is definitely on a roll, with her latest achievement allowing her to flaunt her techie side for the world's leading PC developer.
Used to the limelight by now, Young will be gracing Lenovo events and supporting the company's advocacies. She'll be giving fans sneak peeks of current and upcoming Lenovo products and devices and engaging them with exclusive content. At present, Young has 2.4M followers on Instagram and her official Facebook page has 2.1M likes, which she leverages for her Beauty With A Purpose projects and personal advocacies.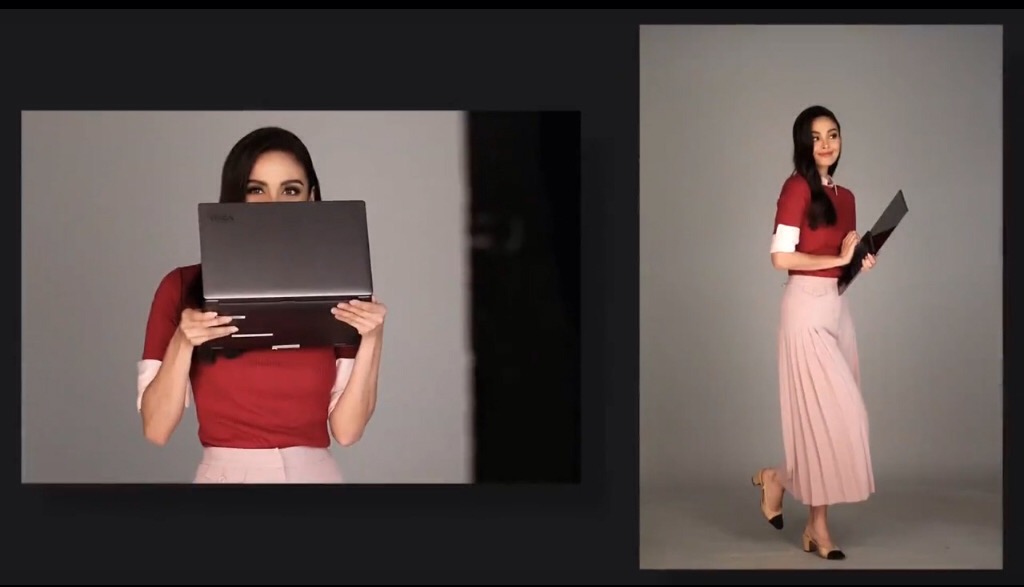 "We're very excited to have Megan Young represent Lenovo this moment in our history when we are solidifying all efforts to maintain our position as the world's number one PC maker. She embodies Lenovo, with her sophistication, elegance, style, and, more importantly, vibrant personality and flexibility, allowing her to adjust to any situation or role ─ key qualities we are integrating into our consumer devices. With her influence and large social media following, Megan can help bring our products closer to consumers," said Lenovo Philippines Country General Manager Michael Ngan.
The simple techie and casual gamer
While more popularly known for her TV and film stints, Young is also closely associated with technology, revealing she is a gamer at the Miss World Philippines 2013 pageant. She admits that technology played an important part of her lifestyle growing up and until now, with her various commitments.
"I'm what you can call as a simple techie. I may not be as into it as others who research and compare specifications of various products but I approach it as an art and what I look out for the most is performance and programs. I actually grew up being involved with technology. I didn't go out that much when I was young and I was on my computer instead playing games. My computer was my outlet when my parents were out working, and during the moments when Dad was home, he even taught me coding in HTML. As a matter of fact, when I won Miss World, my gift to myself was a laptop," Young said.
A self-confessed casual gamer, Young shares her gaming experience to the public via online streaming.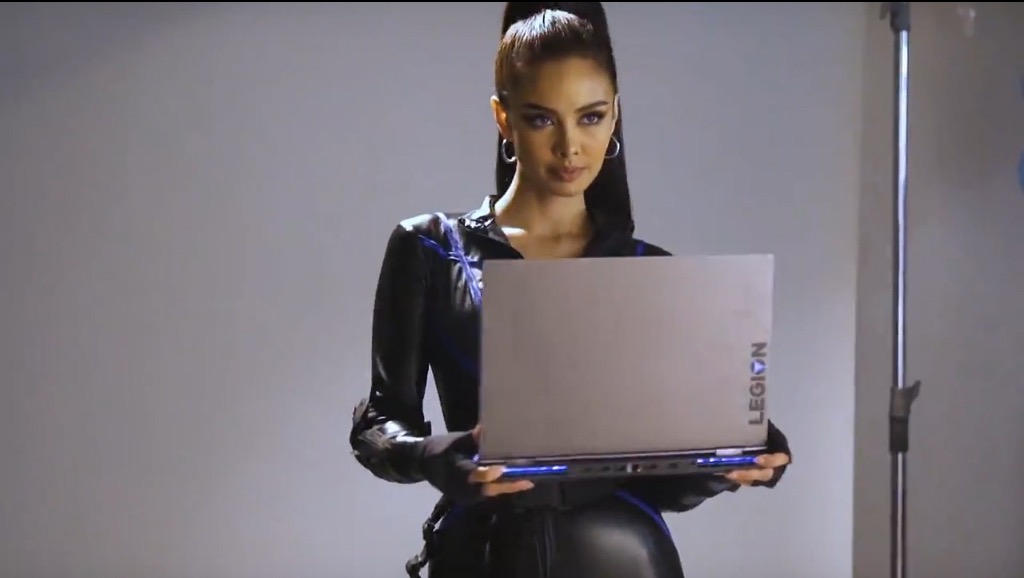 Her latest gameplay to date, which saw her playing Stardew Valley, has been viewed by at least 57,000 times on Facebook. Last year, she was able to display her skills in League of Legends by taking part in a celebrity showmatch held at Conquerors Manila sponsored by Lenovo and Globe. The match was able to raise P134,000 for charity.
"I'm delighted with my partnership with Lenovo because it will definitely help elevate my streaming experience. I started streaming around February and that was also the time when Lenovo first approached me. The situation is timely for me since I'm starting to really get into PC games," said Young.
Asked what she likes the most about Lenovo's products, Young said it's how the devices are able to combine power, performance, and a premium look and feel into one. Her Legion Y740, for example, fits well at meetings and in coffee shops because of its sleek, business-like look. Another of Young's favorites is the Yoga S940, with its impressive nearly bezel-free display.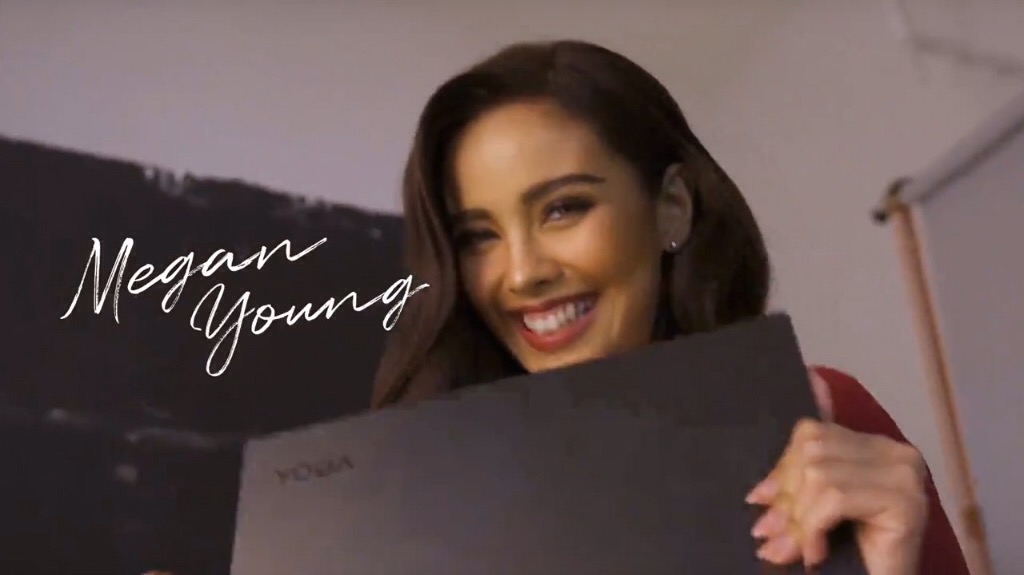 These products are part of Lenovo's consumer lineups which recently underwent a premium refresh on their designs. Previously bulky and rugged-looking, the latest IdeaPad, Yoga, and Legion laptops are now sleeker, thinner, and lighter.
Expect to see more of Lenovo's consumer devices with Megan Young at the forefront. For more updates, follow her on Facebook (@MeganYoungPage) and Instagram (@meganbata).
***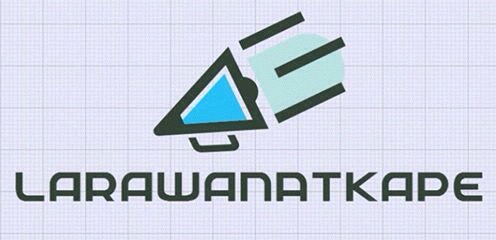 ##LarawanAtKape #Lenovo #TechUpdateAsia