ONE Championship Rankings Update: John Lineker to #1 at Bantamweight, Lightweight Rankings Shakeup
9 December 2020 – Singapore: ONE Championship™ (ONE) is on track for a spectacular December, with a handful of shows left on offer to close out the year.
Over the past couple of weeks, there has been tremendous movement in the ONE Championship Official Athlete Rankings, with major shakeups at bantamweight and lightweight.
Mixed martial arts veteran John "Hands of Stone" Lineker of Brazil scored a massive victory over former #1 contender Kevin Belingon at ONE: INSIDE THE MATRIX III last 13 November to take the top spot at bantamweight. Belingon, on the other hand, fell to the #3 position, just behind Japan's Shoko Sato.
"Being ranked number one makes me feel like a champion, but I am still not the owner of the belt. It feels great but my work isn't finished. I won't stop until I have that belt. I am coming for Bibiano Fernandes. That fight is what interests me. I will work hard and you can expect to see me victorious. If it is God's plan, I will very soon be the ONE World Champion," said Lineker.
Over at lightweight, Russian powerhouse Timofey Nastyukhin and Japanese legend Shinya "Tobikan Judan" Aoki both move up a notch to claim the #3 and #4 spots respectively, while former ranked athlete Pieter Buist exits the Top 5. Meanwhile, undefeated Lowen Tynanes of the United States enters the lightweight rankings at the #5 position.
For more updates on ONE Championship, please visit https://www.onefc.com/about-us/, follow us on Twitter and Instagram @ONEChampionship, and like us on Facebook at https://www.facebook.com/ONEChampionship.
About ONE Championship™
ONE Championship (ONE) is the largest global sports media property in Asian history. Headquartered in Singapore, ONE is the world's largest martial arts organization, hosting bouts across all styles of martial arts such as Muay Thai, Kickboxing, Karate, Kung Fu, Silat, Sanda, Lethwei, Mixed Martial Arts, Tae Kwon Do, Submission Grappling, and more. ONE hosts the biggest sports entertainment events across Asia, featuring some of the world's best martial artists and world champions on the largest global media broadcast in Asia. ONE Esports, a subsidiary of ONE Championship, runs Asia's largest global esports Championship Series with some of the biggest blockbuster game titles in the world. With a focus on both martial arts and esports, ONE Championship is currently the largest producer of millennial live sports content in Asia. In addition to its digital platforms, ONE Championship broadcasts across 150+ countries with some of the largest global free-to-air and digital broadcasters, including Star Sports, Tencent, TV5, Astro, ClaroSports, Startimes, Fox Sports, Thairath TV, Turner Sports, Skynet, Mediacorp, Great Sports, Mediaset Italia, ProSiebenSat.1, Dubai Sports, and more.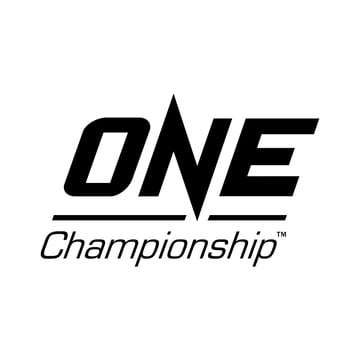 ***