- Advertisement -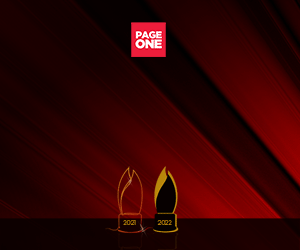 ONE Super Series spotlight: Best from the West collides with best from the East in main event
ONE Championship is heading back to the Philippines for the 13th time on 20 April with a historic live event in the heart of Manila.
The promotion will hold ONE: HEROES OF HONOR at the 20,000-capacity SM Mall of Asia Arena in Manila, Philippines.
Not only will the blockbuster card feature familiar matches under ONE Championship's Global Rule Set, but it also marks the debut of the ONE Super Series, which features the world's very best strikers in action.
ONE Championship has been staging the world's best martial arts action for the past six and a half years, and now the organization is introducing a new global league specially for elite strikers.
"The absolute best strikers in the world have chosen to continue their professional careers under the ONE Championship banner. Fans will be treated to the most exciting striking matches where the best face the best inside of both our ring and our cage," ONE Championship Chairman and CEO Chatri Sityodtong stated.
In the debut of its five-rope ring on 20 April, ONE Championship has booked a trio of much-awaited striking-only contests, including the marquee match-up between Giorgio "The Doctor" Petrosyan and "Smokin'" Jo Nattawut.
The 32-year-old Italian's name carries a special weight to kickboxing fans as for four years, Petrosyan was the undeniable pound-for-pound king of the sport.
Nicknamed "The Doctor" for his supreme technical skills, ring generalship and defensive prowess which has seen him defeat some of the best strikers in the world while taking little-to-no damage, Petrosyan has been lacing up the gloves since he was 16 years of age.
Over the course of a stellar kickboxing career, Petrosyan has amassed a phenomenal record of 85-2-2 (2 NC) and is famed for his six-year, 42-bout winning streak.
Watch it from the link;
https://www.facebook.com/ONEChampionship/videos/1574088252614424/?t=57
From 2009 to 2013, Petrosyan established himself as the world's top middleweight with two consecutive K-1 World MAX World Championship tournament titles.
Following It's Showtime and K-1's demise, Petrosyan then joined Glory in 2012 and further cemented his place as the best 154-pound kickboxer by winning the Glory 2012 Lightweight Slam tourney.
Petrosyan returns to the international kickboxing spotlight as he makes his debut for the ONE Super Series on 20 April.
"When I step into the ring, I always want to win. I always focus on the quality of opponent that I will face. In this case, I can tell you that you will see a Giorgio Petrosyan different than usual," Petrosyan guaranteed.
The man standing in Petrosyan's way to claim his 86th career victory is Nattawut, who rose to stardom with his powerful elbow and knee strikes.
A former Lion Fight and WMC super welterweight titleholder, Nattawut has a similarly impressive record of 60-11-2.
The 27-year-old Thai dynamo is keen on making an instant impact in the ONE Super Series with a convincing triumph over the Italian kickboxing superstar in their 70-kilogram tussle.
"I am ready to face any opponent inside that ring. I have nothing to say to Giorgio Petrosyan. On April 20, I will be in the ring to give the answers, using my fists and kicks," Nattawut stressed.
Sityodtong described the in-ring encounter between Petrosyan and Nattawut at ONE: HEROES OF HONOR as a collision between two highly-decorated kickboxers from different sides of the globe.
"It's the best facing the best on the 20th of April in Manila. The world's pound-for-pound king takes on an international rising superstar from Asia. There are too many angles and stories to make specifically for this bout. It is only fitting to have this match-up as the headliner of the first ONE Super Series," he said.
​​For more updates on ONE Championship, please visit www.onefc.com, follow us on Twitter and Instagram @ONEChampionship, and like us on Facebook at https://www.facebook.com/ONEChampionship.​ ​
***
Facebook.com/TechUpdateAsia
Facebook.com/AutoBat
#LarawanAtKape #OneChampionship #HEROESOfHONOR