Realme 5 and 5 pro is now available here in philippines, you can also avail Realme 5 / 5 pro to your Lazada online shopping.
What is NEW for realme 5 / 5 pro?
Realme 5 pro is powered by Qualcomm Snapdragon 712 AIE Mobile Platform engineered in performance and on the go with you…
COMPANY PROFILE
Realme is a technology brand that specializes in providing high-quality smartphones. An emerging smartphone brand, realme was officially established on May 4, 2018 (National Youth Day of China) by its founder Sky Li together with a group of young people who have rich experience in the smartphone industry across several countries.
Spurred by its mission to "let the youth from all over the world enjoy the pleasant life brought about by technology and beauty at a more reasonable price," realme focuses on user needs and presents products with both strong performance and trendy design in the broad context of e-commerce.
The realme C1 won wide recognition for its power and style immediately after its launch in India in May 2018. Recently, it soared to second place in India's online smartphone market by virtue of its monthly sales volume.
Realme is committed to offering powerful performance, stylish design and sincere service and to exploring more possibilities with smartphones.
After reaching its 100th day mark in the Philippine market, realme has already opened its first concept kiosk at SM North EDSA and is now available in 1,500 distributor stores nationwide. Because of the brand's aggressive expansion efforts, it has already established a foothold in key regional cities in the Philippines such as Baguio, Cebu, Pampanga, Iloilo, Davao, Cagayan de Oro and General Santos.
The game changer brand has also garnered multiple critically-acclaimed awards for the #EntryLevelKing, realme C1, from different tech media. 
÷÷÷
BatMan is realme….
I got my realme 3 just after the launch few months ago, really enjoyed using it for my blog photo shoot and even use when me and my family spent a vacation in thailand, lets just say that my realme 3 serve my demand and the quality of hue for my photo shoot, now that realme 5 / 5 pro is out in the market i never had a second thought to have another realme…Dare to Leap….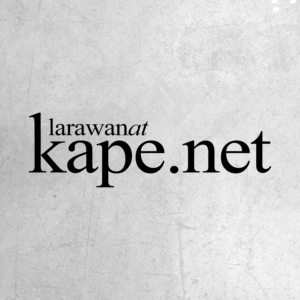 #LarawanAtKape #TechUpdateAsia #Realme5 #RealMe5Pro #LeapToQuadCamera #DareToLeap