My lifestyle would be different to others, why? Because we never really had the same lifestyle, but with such we can have the same mobile phone for our daily activities.
Whenever i see branded speaker that i tempting to buy i usually play this music video, why?
It's the standard that i have and must hear the quality of the speaker that i like, it's so happened that i tried watching music video and see if the refresh rate is good, listening the quality of this music video.
What else do we look forward for a mobile phone that can give or accommodate our daily activities or even on our businesses, an entry level budget mobile phone on your table.
Samsung Galaxy AO4s with the LCD size of 6.5", 720p and at 90Hz refresh rate. The higher refresh rate is better specially when your scroll up, down and in both sides with color accuracy. Wake up your Galaxy AO4s at the side power button with your bio fingerprint.
At 850 chipset you can play games that you never thought that it will run to your budget meal, the Samsung Galaxy AO4s battery runs in 114hr standby and or on your basic use only but then again, the bigger battery the better, Samsung galaxy AO4s have a 5000mA battery. It will eat up more energy from the battery itself if continues run and enable your wifi, Bluetooth, locator and data features.
Now the need of camera wherever you go is a must, Samsung Galaxy AO4s with triple camera and a flash. At 50mp main, 2mp macro and depth sensor. With sunlight support at outdoor basic photo shoot will give you not too much detail on the subject, at low light contrast and detail are ok. For the selfie camera with 5mp are ok and lively too and not much detail though.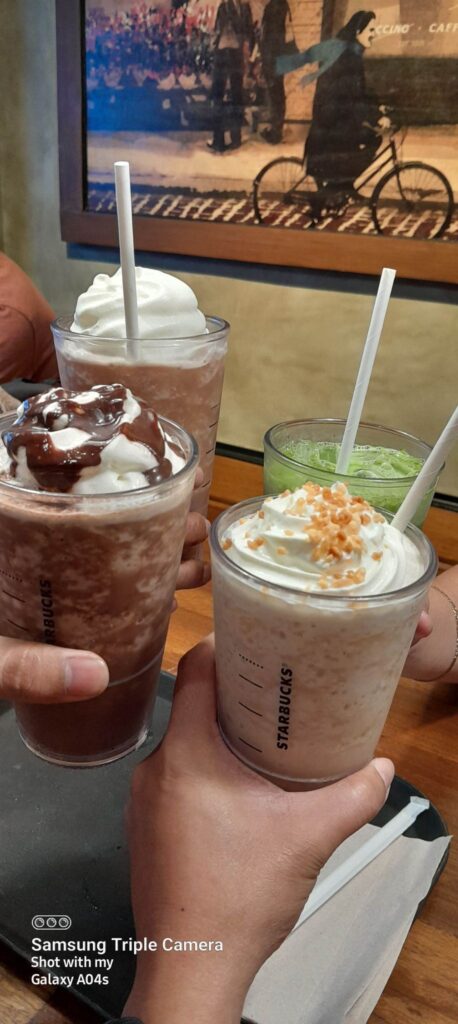 This photo was taken inside Starbucks coffee shop with a lighting support, detailed photo, skin color is good other photo detail is impressive and really appreciated.
This photo also taken by Samsung Galaxy A04s triple camera at RalyOz Drinkery bar in Quezon city with warm bodies, at default photo size of is very impressive, just don't do zoom in or zoom out. Pixel will definitely be revealed.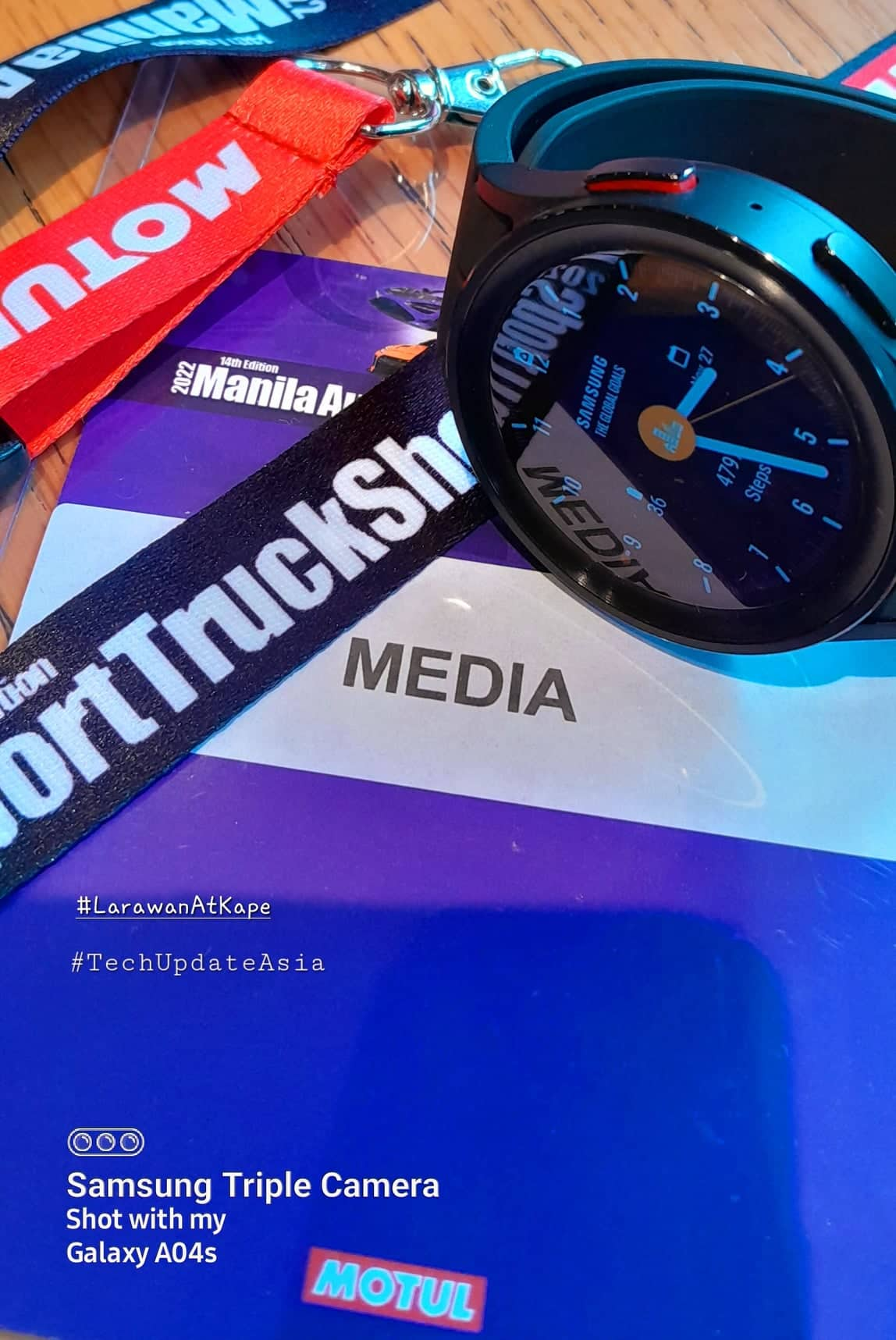 Samsung Galaxy A04s never fails me for my daily activities, whenever these is official media events, walking around the community or long ride biking with samsung health app.
Samsung Galaxy A04s is entry level phone that feels not a budget phone, will cater your basic needs to your everyday lifestyle activities,
My Verdict to this Samsung Galaxy A04s 8 out of 10, for a budget friendly mobile phone with the price of less than 10k your activities make more productive. The kind of entry level mobile phone will satisfy your productivity.